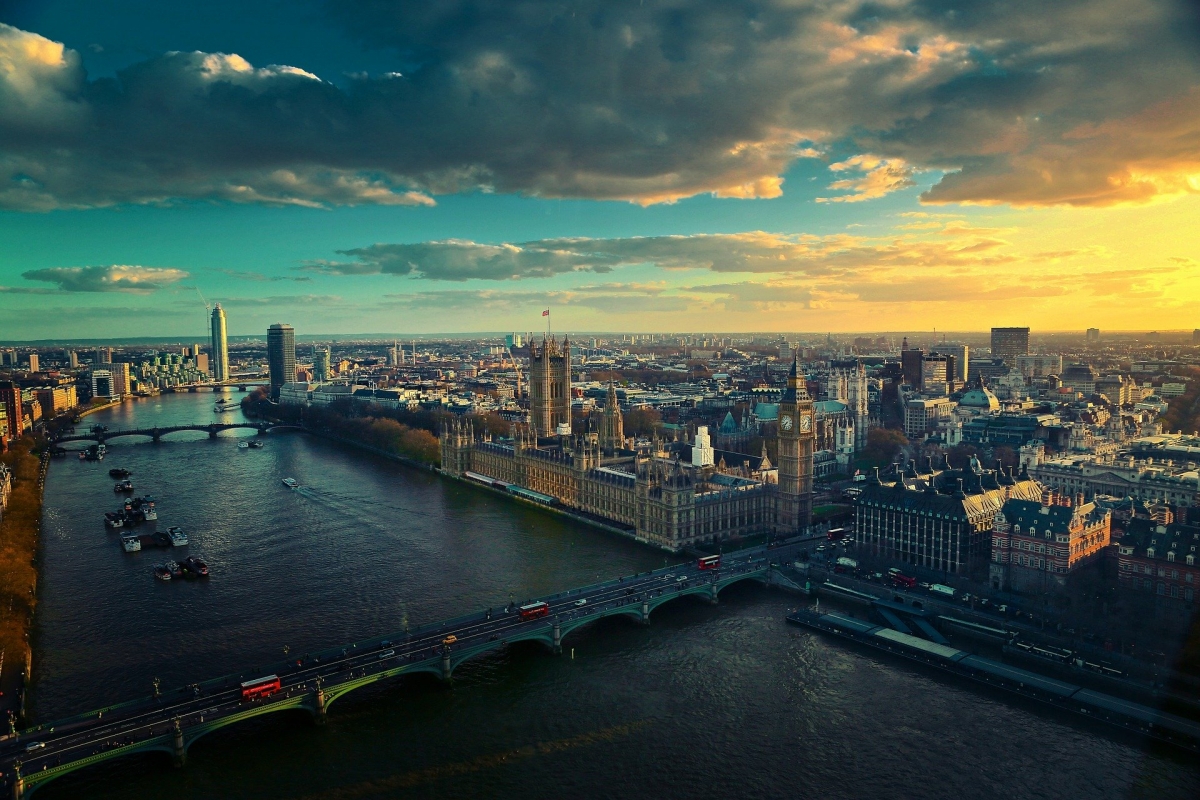 Is London the number one tech destination for IT jobs in the world?
London is a hugely iconic city with a lot to offer and is often labelled as one of the most desired cities to live in.
Not only does London offer culture, entertainment, energy and dynamism but recent figures show that it is one of the best cities in the world to work in. A report from Bloomberg questioned over 200,000 workers who all voted London as their most desired city to live and work in, topping New York, Paris and Madrid.
As demand for IT jobs grows across the UK, London remains one of the most sought after locations to work in and takes up nearly one third of tech jobs in the UK. With an average salary of £45,000 and the most popular job searches focusing on data analysts and web developers, London's digital economy continues to grow.
So what makes London such desirable city to work in? First of all, it's got a huge variety of job opportunities that is constantly growing thanks to expansion and its healthy economy. It's also very diverse and multi-cultural with many foreign workers applying for Tier 2 visas to come and work in London. In fact, according to a 2011 census, 3 million of London's residents are foreign-born and is the second most-appealing country for international jobseekers with 37% wanting to work in the UK.
"Of the current London jobs growth, it is estimated a quarter comes from digital and technology which is huge driving force of job creation in the capital. Over 750,000 people are currently employed in IT and Digital in London and there are a hugely diverse range of opportunities at all levels in this industry. Due to this demand and the growth the packages on offer to tech skilled candidates can be very attractive from global brands to start ups. In parallel IT contracting is popular in London driven by the financial services sector", said Anthony Sherick, MD of Technojobs.co.uk.
London is also Europe's top financial centre due to the city's contribution to the UK economy. It is a major attraction for foreign investors and is a key location for financial services across the world.
There's also Silicon Roundabout, or East London Tech City, which is the technology hub of London and is the third largest tech start-up cluster in the world, behind San Francisco and New York City. Notable companies that are active in the cluster include Intel, Amazon, Google and BT and will also be welcoming Facebook and Cisco very soon.
Top IT Jobs in London
Developer roles and Web Developer Jobs in London tend to be the most popular job role in London and can take up to 30% of IT roles in London. For those specialised in Java, C# and .NET, London could be the ideal hotspot for job opportunities that best suit your skill set. The average salary for a developer in London is £54,000.
Data Analysts are another popular role, as collecting data and performing statistical analysis can be seen as great insight to company problems and answers. The average salary for a Data Analyst in London is £45,000.
There is a high demand for Project Managers in London to find organised and efficient individuals who can take charge of the planning and execution of major projects. The average salary of a Project Manager in London is £58,000.
IT Security roles have seen a recent surge in popularity with businesses on the lookout for professionals with the skills to plan, implement and support security systems. The average salary for a Network Engineer in London is £50,000.
Find IT Jobs in London
You can start your search for IT Jobs in London by clicking here.